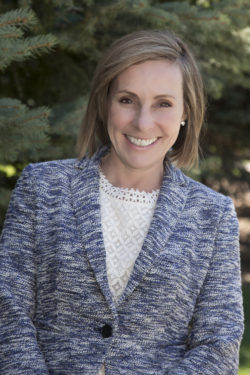 Linda Michow is Lone Tree's City Attorney—and only the second in City history. She was appointed by the City Council on Sept.18, 2018.
"Lone Tree is a unique blend of high-quality residential and commercial development alongside wonderful parks, recreational amenities and open space. I'm impressed with its thoughtful growth and am excited to contribute to its next phase of development."
She is a founding partner of Michow Cox & McAskin in Greenwood Village, which has served various municipalities, including Lakewood, Cherry Hills Village, Castle Pines, Bow Mar, Leadville and Central City.